Hismith Pro Traveler 2.0, Portable Sex Machine with KlicLok System, Programmable Love Machine with Wireless Remote + APP Control
  LONG DISTANCE APP CONTROL: Hismith updated hardware and software this time,now you can enjoy the long-distance features to spice up things by letting your partner control your toy wherever you are – from miles away or even in public!
  CREATING PATTERNS AND PROGRAMMABLE: Program your own settings and get what exactly what you want. Also,you can share your mode/programme in community
  MULTIPLE CONTROL METHODS: Pro Traveler come with a remote control, so if you don't have a smart phone, you still can control your device.
  COMMUNITY COMMUNICATION: Through Hismith app, you can share your experience in community, of course, you can make new friends, chatting, sharing, etc
  CONTINOUS FEATURES UPDATES: Our IT guys are always developing new features, more fun ways to play are coming soon. No need to update your hardware!
KEY FEATURES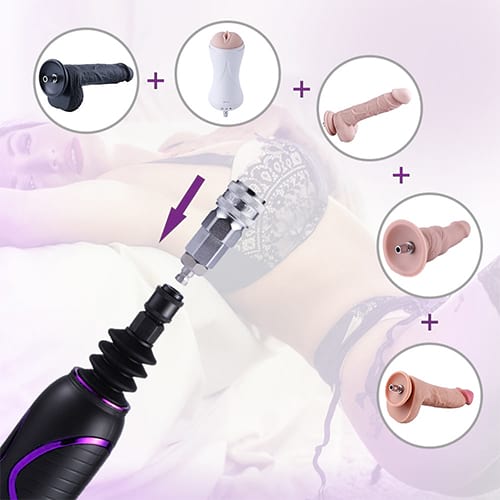 Super Power
Powered by 12V/2A DC Supply.Professional machine motor durable and powerful, wild just as you imagine, never been stopped for resistance. Core power ake you to make you reached the high point.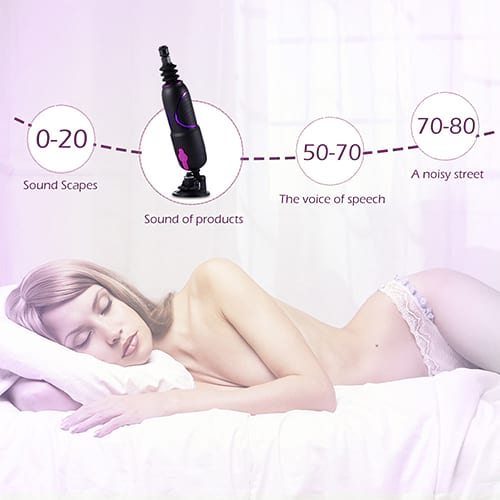 Adjustable Angle
You can change the angle from 0 to 120 degree by adjusting knob.Enjoy countless position possibilities and the speed of penetration. The sex machine has a very strong suction cup, you can set it on the smooth surface wall for hands-free play.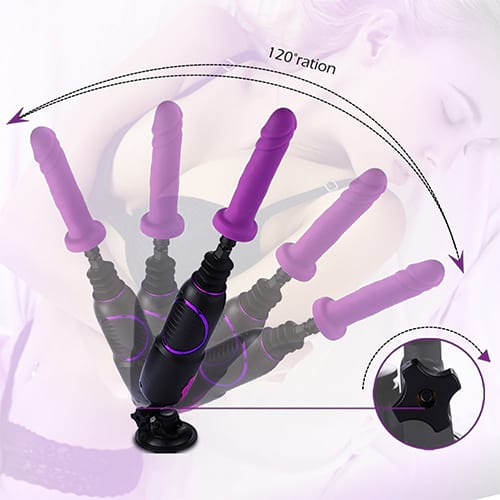 Very Quiet
The sound of the love machine is less than 50dB when working. Only your groans are more likely to be heard instead of Hismith sex machine, so enjoy your private time with abandon. Lubricate it when it became noisy.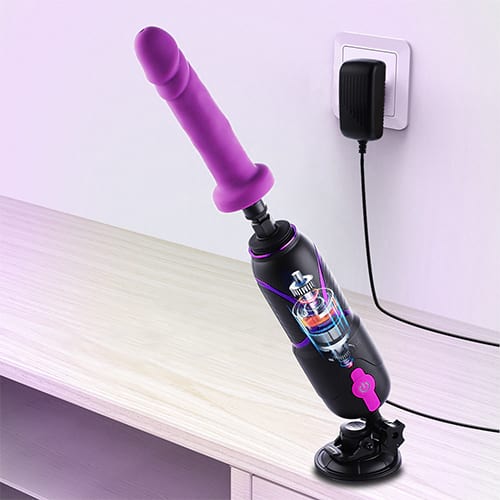 Input: AC 100-240V 50-60HZ
  Output: 12V 1.5/2.0A
  RMP: 3700
  Battery of remote controller: AAA Battery (Not including)
  Remote Distance: 10m
  Button Instruction: Long Press 2s
  Frequency: Three-speed, 6 Models Frequency.
  Product Size: 41*23.5*23.5 cm / 16.5*9.25*9.25 inches
  Silicone Dildo: 6.8" total length, 6.3" Insertable Dildo, Girth 4.35", Diameter1.38"
  MUTIPLE ANGLES AND POSITIONS:
  Rear Position Doggy Style with partner or solo
  Upward Position Overhead Style with partner or solo
  Standing Angle Style - Missionary position with partner or solo
  Low Boy Style - use on your bed from the rear position
  1 x Pro Traveler
  1 x 6.8" silicone dildo
  1 x Certified Power supply
  1 x Remote Controller
  1 x Kliclok to Quick Air Adapter
SOMETHING IMPORTANT SECURITY WARNING AND USEFUL TIPS:
Please do not try to adjust the thrust depth when the machine is working.
Please confirm that you have screwed down the knob before you start the machine.
We suggest you use the medium depth at the first time,and get used to the depth gradually.
Please use 1% Benzalkonium,Bromide or 75% medical alcohol to disinfect,before you use it.
It's necessary to use some lubricant,to improve your sexual experience.
  More products information,please check our product user manual and your official website.
  We recommend you read labels, warnings and directions before using or consuming.
You might also like