Hismith 4.0 Premium Sex Machine, Modularized Love Machine with KlicLok System, APP and Wie Controlled
➤ 100W TURBINE MOTOR: Updated motor featured with higher torque for the same power, the color of the light varies with the speed.

➤ 2.5 INCHES DIGITAL DISPLAY: Accurate display of the machine's real-time operating speed, Find your pleasure value in one step.

➤ MODULAR ASSEMBLY METHOD: Extremely easy to update your hardware without any tool. You don't have to spend a lot of money to get a new stand if you want to get the latest technological updates.

➤ 2 IN 1 CONTROL MODE: you can control your machine with a control box or Hismith APP on your smartphone, The app has integrated sound control, vibration control, and built-in modes. Of course, you can use the modes shared by other users.

➤ TECHNOLOGY EMPOWERMENT: Our IT guys are always developing new features, and constantly updated software for better custom modes and community play.

We started Hismith to make ultimate pleasure available to anybody, anywhere, with the touch of a button. We take great pride in creating our premium sex machines. Experience harder, better, faster, and longer sex than any human can ever offer you.
The unique patented KlicLok system is a kind of innovation in detail, which allow Hismith sex machines to change adapters and attachments in seconds without any tools.
Hismith pushes the envelope with new materials to Improve the hardware and make it has a longer service life. Besides, Hismith Actively uses internet technology to make their products more intelligent and playable. And now, the Hismith app is available on app markets, you can modify your program, no matter whether you are a beginner user, advanced user, or top master user, Hismith will meet your requirements. More fun will update with the app version updating, join in Hismith community and pursue your ultimate pleasure now!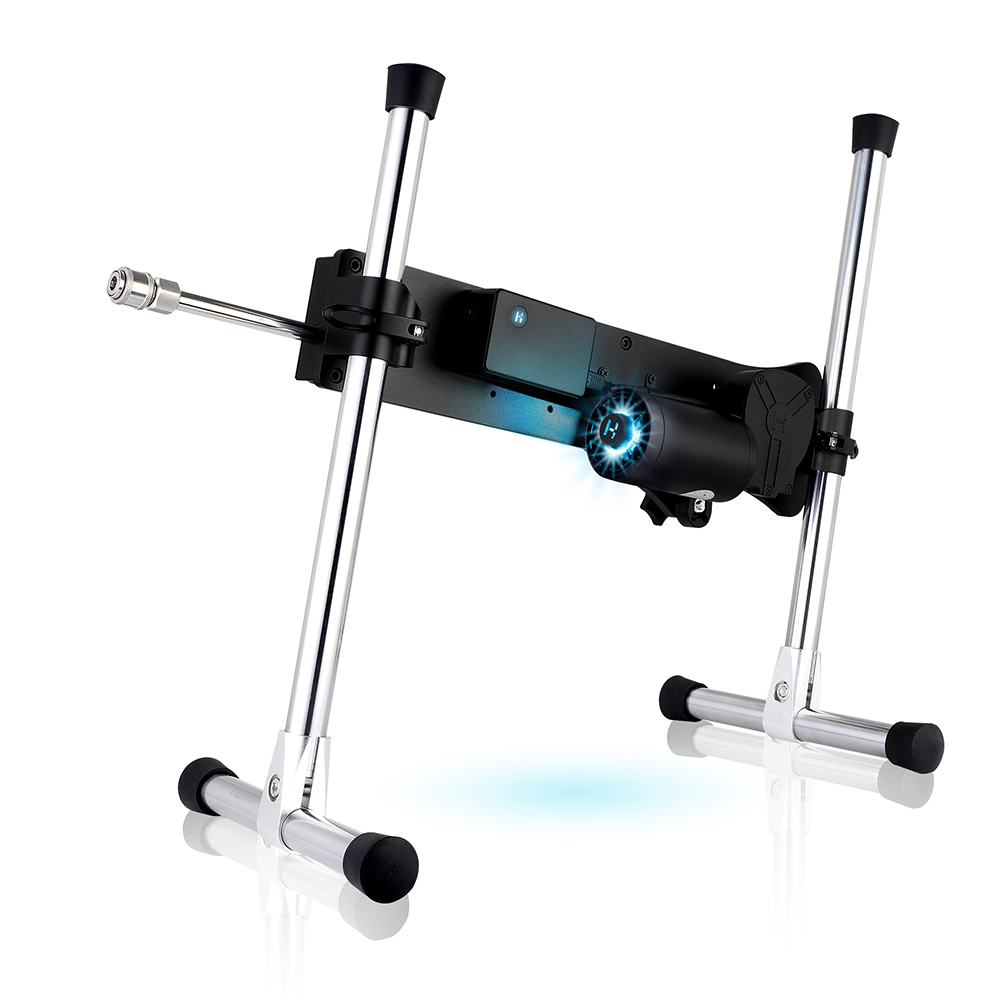 Hismith 4.0, The Modularized Sex Machine
Competitive Product:
Thrusting speed is adjustable from 0-240 strokes per minute
Infinite stroke setting from 1.2-5.1 Inches
24V human safety voltage output for securely
High playability
Hismith 4.0 offers angle versatility at an affordable level
Attachments available from beginner to Amazing series
Compatible with other brand toys with a Hismith adapter
Intelligent APP control makes everything possible

Premium 4.0 Features
Dazzling LED lights on motor
Modular installation mode
Patented KlicLok system
Wire/App-Controlled 2 in 1
Aluminum alloy machine
All aluminum T-brace
Solid legs with anti-rust coat
Pack including
LED control box
8 liquid silicone dildo
high elasticity dust cover
Waterproof storage bag

Versatile Penetration Position, Say goodbye to monotony
Doggie Style
A rear-entry position, lets your body relax with penetration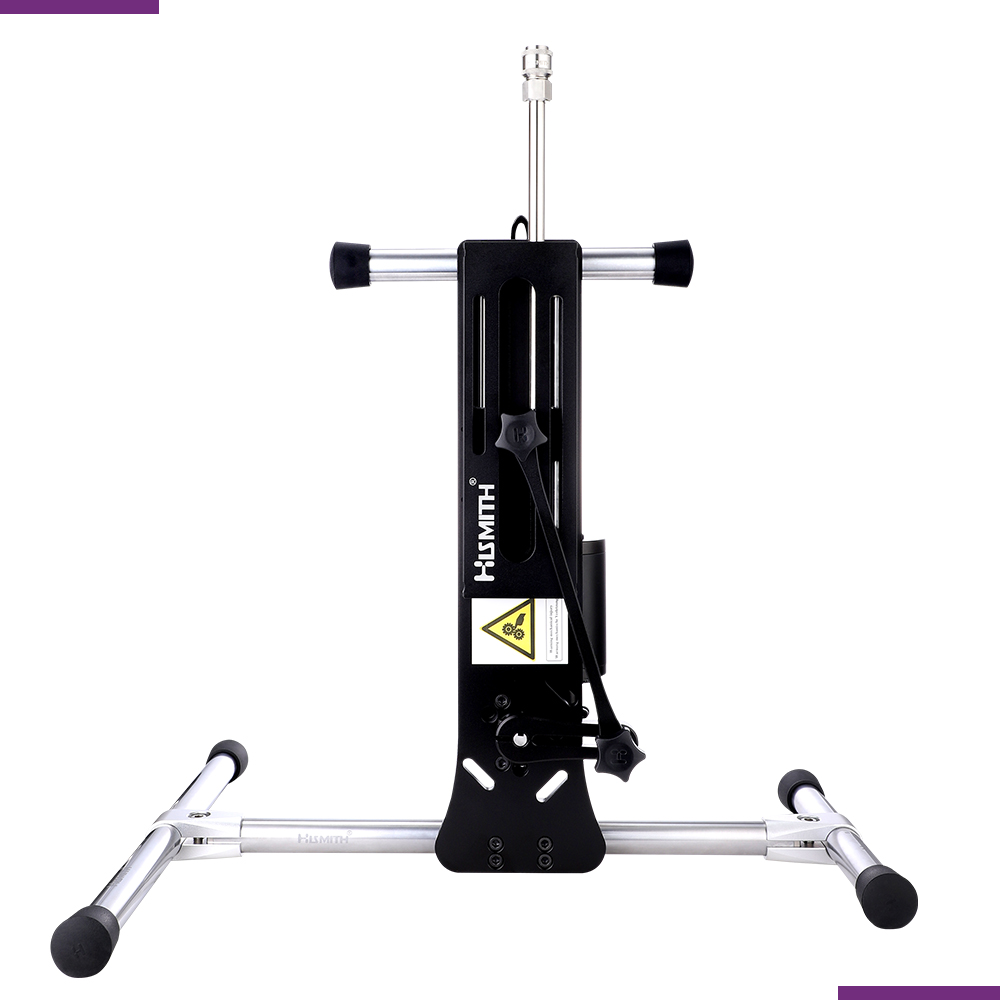 Woman on Top
Cowgirl is a position that can be used for either vaginal or anal penetration.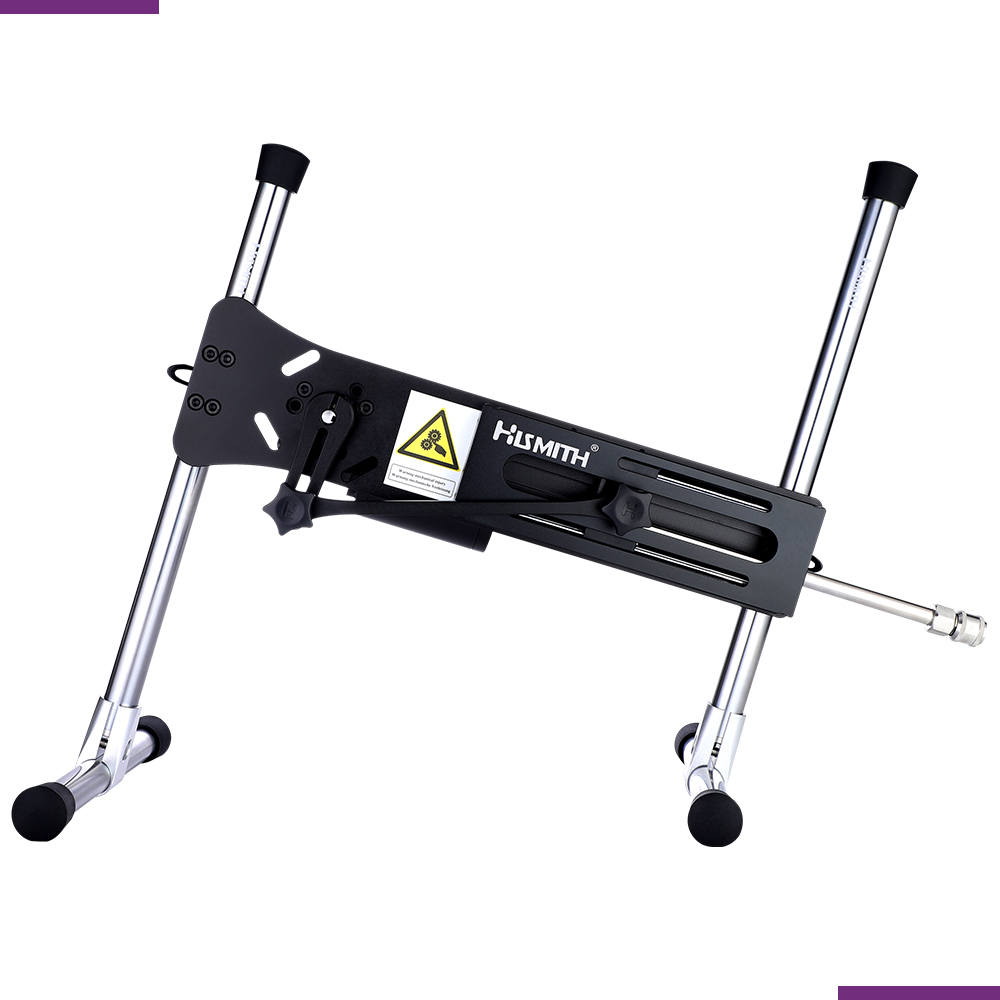 Missionary Position
The most used sex position is also the most physical way.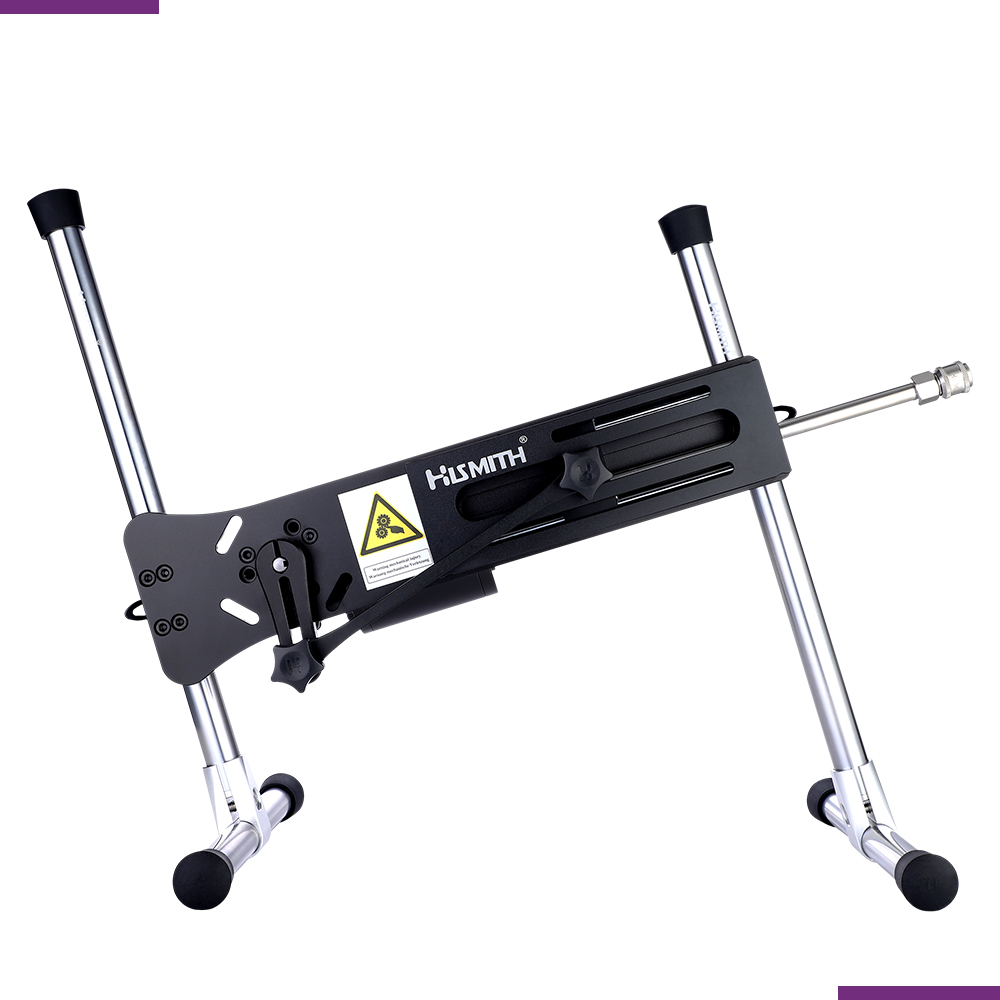 Standing Position
Also called penguin standing. The most suitable way is in the living room.

1 x Main Sex Machine
1 x Wired Digital Display Controller
6 x Antiskid Cover
1 x 7.1" Liquid Silicone Dildo
2 x Support T rods
1 x Certificated Power adapter with US Plug
1 x Water-proof portable canvas bag
1 x M2 Allen Wrench
1 x M5 Allen Wrench
1 x Dust Cover
SOMETHING IMPORTANT SECURITY WARNING AND USEFUL TIPS:
Please do not try to adjust the thrust depth when running the machine.
Please confirm that you have screwed and tigten all the knobs before you start the machine.
Suggest using the medium depth for the first time with a slow thrusting speed.
Please use 75% medical alcohol to disinfect before and after use if possible, if not, warm soap water also does the job.
Suggest using a condom on the dildo attachment for convenient cleaning.
It's necessary to use a sufficient lubricant to improve your sexual experience.
Legal Disclaimer: For more product information, usage, and notices, We recommend you read